Turn to Us for a Reliable Termite Control Service
Pest infestations can cause severe damage to your property. One of the common infestations that most households face is the termite infestation. The key to a successful termite control is the usage of right products and the proper pest control techniques. So if termites are currently plaguing your property, it is best to immediately call for a termite control service from a professional pest control company.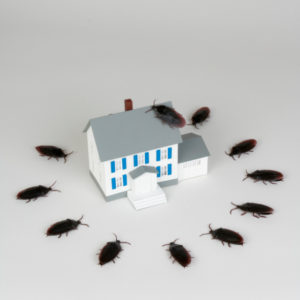 Midwest Termite & Pest Control is one of the highly trusted pest control companies in the Dayton, OH area. We take pride in having a substantial work experience of more than 30 years in this industry. Aside from termite control, we also specialize in controlling several types of pests including stink bugs, bed bugs, cockroaches, spiders, rats, ants, fleas or ticks, raccoons, and groundhogs.
For many years, our company is the go-to pest control company by a great number of residential clients all over the locality.  We treat and eliminate different types of pests in a prompt and efficient manner. We assure that you will never go wrong in hiring us when it comes to termite control services.
As a profoundly experienced pest control company, we are very much capable of eliminating termite infestation on your property. We are fully aware of the serious damage termites can bring to your home. Termites will not only damage your property but they will also pose risks to your safety and overall health.
Therefore, it is always a good choice to hire a professional pest control company like Midwest Termite & Pest Control for a reliable, prompt, and efficient termite control. Don't hesitate to contact us right away whenever you need quality pest control services in Dayton, OH. We can assure you that our pest control specialists are exceedingly skilled and experienced in this line of job. We know exactly how to handle, treat, and eliminate unwanted pests in your house.
So what are you waiting for? Contact us at (937) 469-6128 now and find out more information about the services we offer.